Just like the clear blue water and pretty white sand, the North Coast's seasonal billboards have become a symbol of summer with messages made to fit every Sahel-goer. 

With the expansion of the road and the construction of the new Alamein City, the billboard scene has been drastically reshaped since 2017 though. From an astounding 1,000 billboards in every shape, size and angle possible, to this year's modest availability of 330 locations only, Sahel's outdoor advertising space is a lot less cluttered and a lot more organized in 2019. The change in landscape had its toll on the market: after a dip of more than 62% in 2018, the market is slowly recovering this year, with a pick up of 20% in billings, taking into account that the price per face has increased by 10% yoy.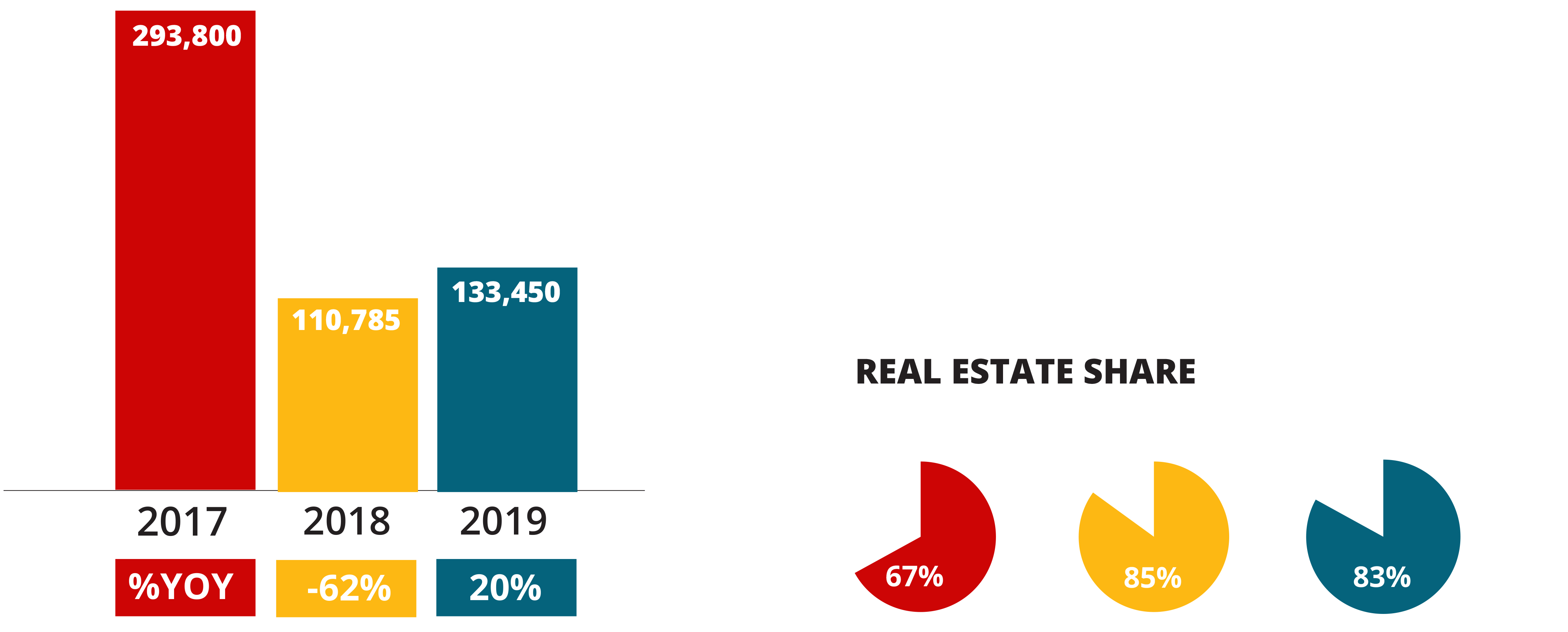 Real Estate
Despite concerns of a slowdown, real estate still dominates the road with an 83% lion share of the market. It has experienced an 18% increase in spending this year, with one advertiser short. Worthy to note is that some of the key names such as Emaar and Palm Hills are not among the top 5 spenders. This year, they are a mix of established &  more recent developers: Sabbour, Pact, City Edge, Tatweer Masr, DMG, and Inertia. We have also been introduced to newcomers: Starlight and GV Group. 
Non-Real Estate
The clear sign of recovery though is the return of FMCG's and banks onto the scene, with an increase of 115% for the former and 180% for the latter. Coca Cola and Juhayna were the primary drivers in their category and for banks, the Egyptian Arab Land Bank (EALB), Housing and Development Bank (HDB), Export Development Bank of Egypt (EBE Bank), and First Abu Dhabi Bank (FAB) topped the list.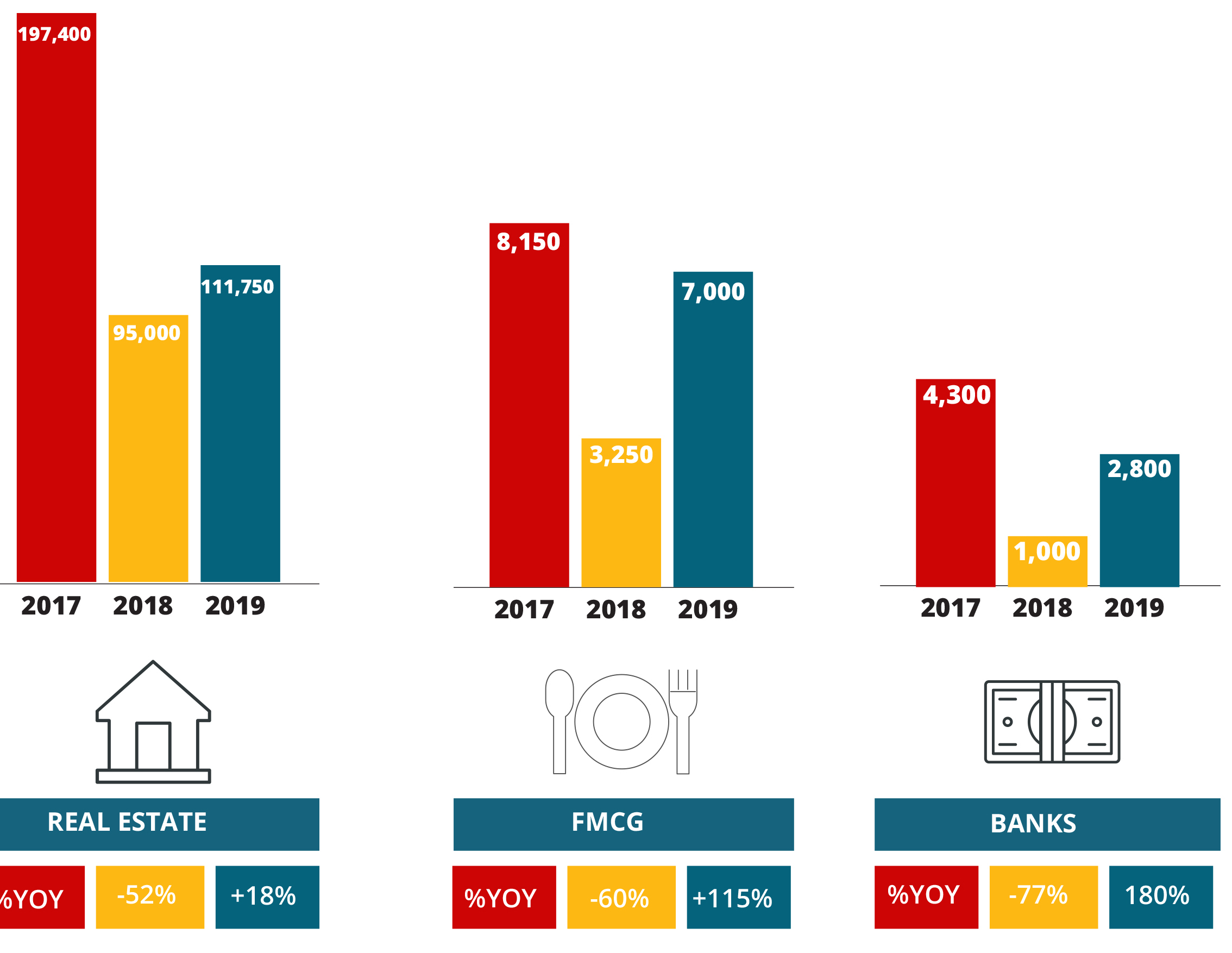 The highlight of the season was the bundling of locations, mirroring the trend we have seen gain traction in Cairo. Today more faces are added to locations, or leveraging symmetrical locations, as seen in the rise of number of faces/location, from 1.98 in 2018 to 2.49 this year. 
With these developments, we believe 2020 will see the recovery trend solidify as advertisers will feel the benefit of uncluttered outdoors space and a subsequent return on investment. Will our prediction prevail? Only time will tell.
To download a more detailed insight of this years report, please click here. Alternatively, feel free to contact us for more information on how our research can help you run data driven OOH campaigns. 
See you next year!